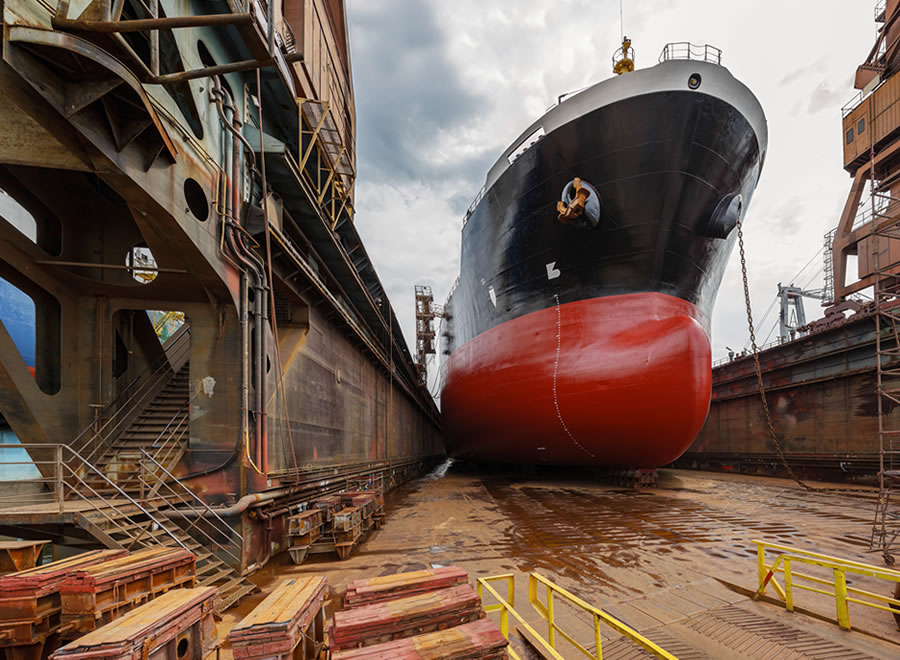 Shipbuilding
Faccin supplies the most important shipyards in the world with machines capable of assuring high quality and high production capacity, effectively satisfying Customers' needs. For players in the sector, the company designs and manufactures standard machines including bending rolls and angle rolls as well as special machines such as Frame Benders, ideal for bending bulbous bows, and hydraulic presses for three-dimensional sheet metal forming.
Owing to their know-how and their facilities, in addition to making ships, shipyards are often also specialised in the construction of Offshore structures.
The offshore sector is one of the areas where Faccin's machinery is most in demand. In particular, they are used to bend metal plates and platform components such as those for oil extraction or foundations for wind turbines. Manufacturers in the sector require machines able to bend metal plates of great thickness and hardness, assuring maximum structural strength. Faccin, depending on the required productivity and capacities, supplies 4HEL series 4-roll bending rolls or HAV series 3-roll bending rolls able to fabricate plates with thickness greater than 200 mm. These machines are equipped with instruments for measuring, calibration, and handling the rolled pieces, developed by Faccin in order to assure the highest standards in terms of quality and productivity.