CUSTOMER SERVICE
Faccin Group includes three leading brands – Faccin – Boldrini and Roundo all united by a common goal; Complete Customer satisfaction together with building top-quality performant machines.
In order to keep this vital level of care during your production cycle, our Customer Service guarantees for the 3 brands not only the availability of spare parts but also a highly trained team that is able to quickly respond and resolve any request received from all over the world with absolute professionalism and understanding of your needs.

Your time is gold. Therefore, our customer service department is always ready to listen to you conscientiously and guide you through the detection, understanding and solution of the issue for minimum downtime.
All our operators are highly experienced technicians with an in-depth knowledge in identifying, evaluating and solving any technical issue remotely due to their extensive training and know-how. Faccin's Help Line is active from Monday to Friday during working office hours and we can also organize a dedicated call on a specific date and time upon customer request. When you call, the solution is already at hand.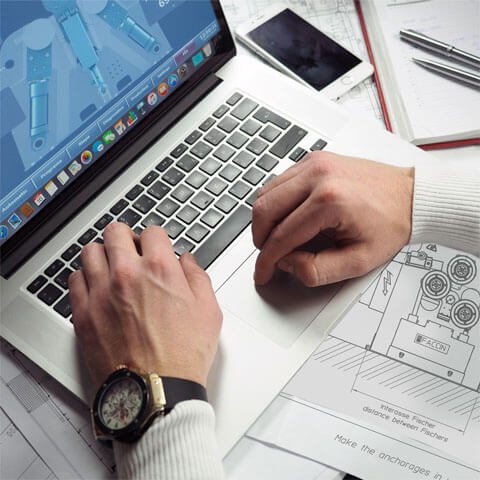 Factory managers are expected to minimize performance disruption and promote efficiency.
Faccin supports customers and managers by satisfying the demand of parts within hours of the customer's request, using the latest spare parts management tools and computerized storage systems that manage a large inventory of parts available due to the high volume of Faccin's in-house production and the standardisation of the machines' design. We also guarantee the support and availability of spare parts for a minimum of 10 years on all our new machines.
Faccin has already devised comprehensive spare parts packages for 1, 2 and 5 years operation which are readily available upon demand.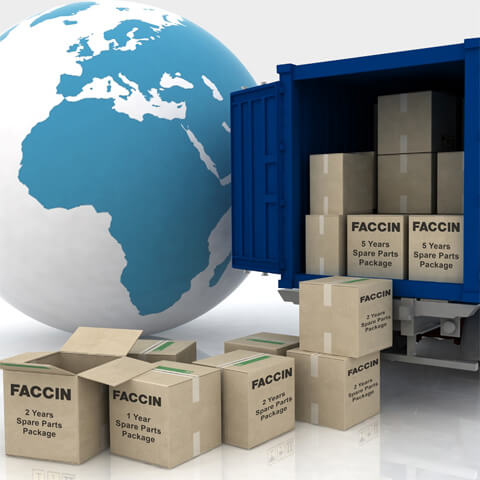 Your factory's digital transformation is an opportunity to improve your performance and remain competitive in your market, and Faccin supports you in this ongoing change by developing a new Remote Service Management system (RSM) for real time supervision of your Faccin machines. This service will provide you with proactive maintenance, fast support, troubleshooting, programming of your PLC remotely, view and control of your HMIs, connection to a web camera for assistance and programming support.
What about legacy machines?
The RSD (Remote Service Device) can be installed on most Faccin machines.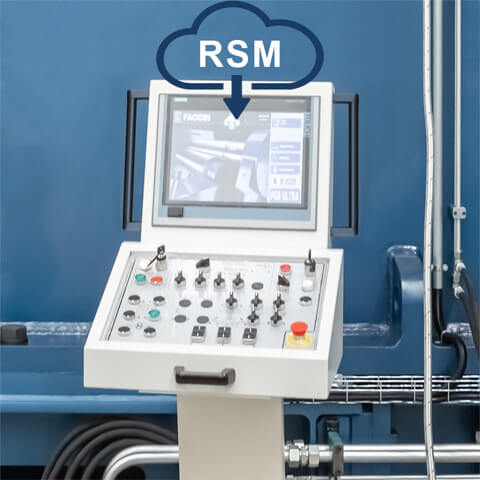 You have acquired a Faccin plate roll, angle roll, dished head production line or a special machine and you are very satisfied with the investment you have made. However, your production requirements have changed, and you need to obtain more from your current Faccin machine, either by adding new accessories or upgrading existing components.
Our experienced team will advise you on how to achieve your objectives, carefully listening to you, analysing the project in depth and then proposing you a comprehensive enhancing program for your equipment.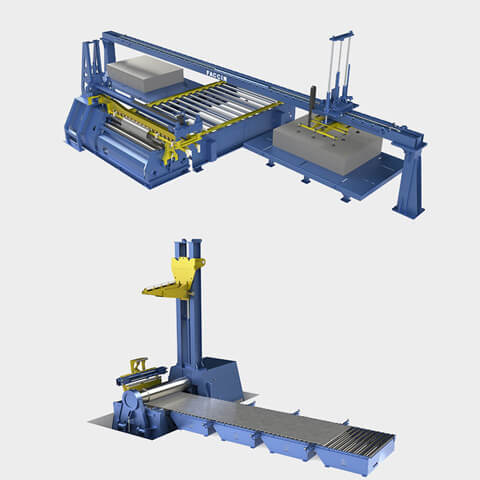 EFFICIENCY MAINTENANCE PROGRAMS
The efficiency of a productive process highly depends on its operational steadiness and minimum downtime.
Faccin offers comprehensive "Efficiency Maintenance Contracts" (EMCs) that may include the installation of our Remote Service Management, scheduled maintenance checks and verification of working performance done by our specialized engineers, suggestion of parts replacement if necessary, all this to prevent malfunctions and machine downtime.
Our long experience and know-how readily available to obtain the highest efficiency and long-term profits out of your Faccin equipment.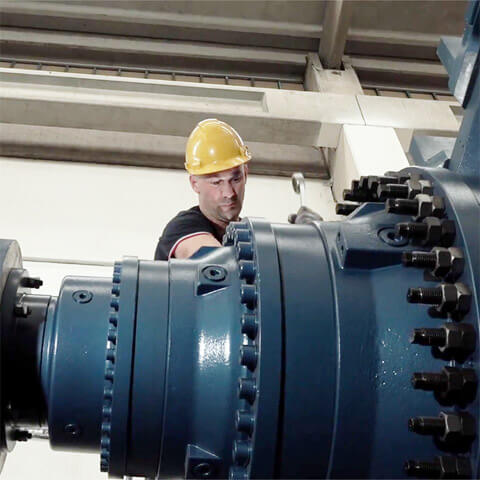 You have just invested in a new Faccin equipment and you expect to have a fast Return of Investment. The first step of a long successful operation is the installation of the equipment and the training of your operators.
Faccin offers its customers a highly qualified team of multilingual engineers that install your equipment with diligence and optimize the production process through an intensive and well-designed training plan developed over years of experience, making sure you start producing efficiently from day one.
You want to offer a new product? You have changed operator? No matter the reason you need your operators trained for, Faccin can send you a specialized instructor which will form your personnel using a training program tailored to your specific requirements.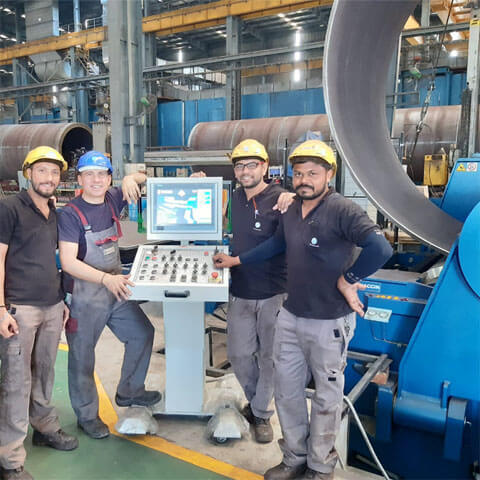 Your Faccin machine has been a very loyal companion for a long time and after many years of intensive use, it might need some repairs or parts. Faccin offers a personalized second-hand overhaul service. Upon customer's request, our company's skilled technicians will perform an inspection of your equipment and carry out a detailed assessment of the activities required for their overhaul. We can offer overhauling, reconditioning, retrofitting or supply of spare parts for your old Faccin equipment and thus add some extra years of reliable productivity.
You bought a second hand Faccin machine and need documentation? Since all our equipment is manufactured in-house, we possess an extensive library with all the information of the machines we have built over the years and available upon demand.