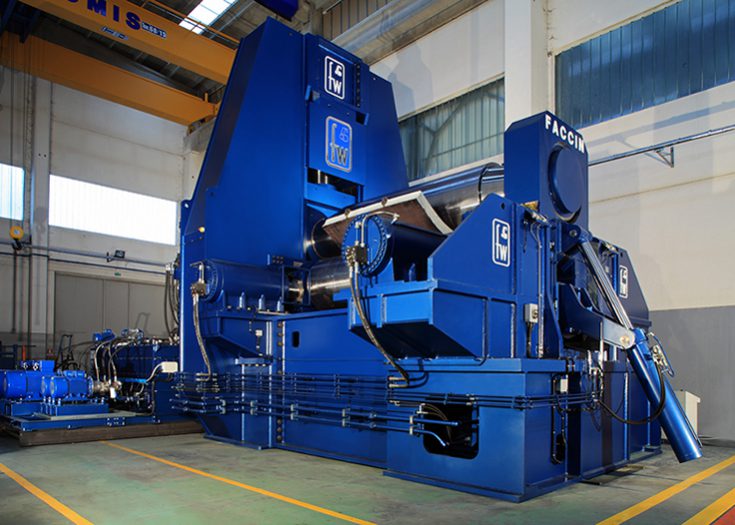 SPECIAL MACHINES
Faccin boasts many years of experience in the design, manufacturing and sale of plate bending rolls and angle rolls and complete lines for production of dished heads. In order to meet any production requirement of its Customers, Faccin has developed a range of special machines that offer high performance in response to specific needs in the fields of pipe production, shipbuilding and aerospace. The long 3-roll bending rolls of the HAV-2P range, suitable for use in pipe mills, are designed to deliver high performance in the production of pipes over 18 m long and bending plates up to 45 m thick. For the shipbuilding sector, Faccin designs, assembles and markets the following special machines:
FB angle rolls, unique machinery on the market suitable for bending bulbs and various types of profiles
PPS Shipbuilding presses for metal forming, levelling, bending, curving and 3D modelling
Large-sized RP bending rolls able to effectively combine the speed of a bending roll with the versatility of a press brake. Finally, Faccin offers the R line, a range of levellers capable of processing plates of any length, up to 4 m wide and thickness up to 70 mm. Faccin's solutions can be customised on request: every Customer is therefore able to obtain a machine perfectly suited to their production needs and to offer extreme performance in various fields of application.