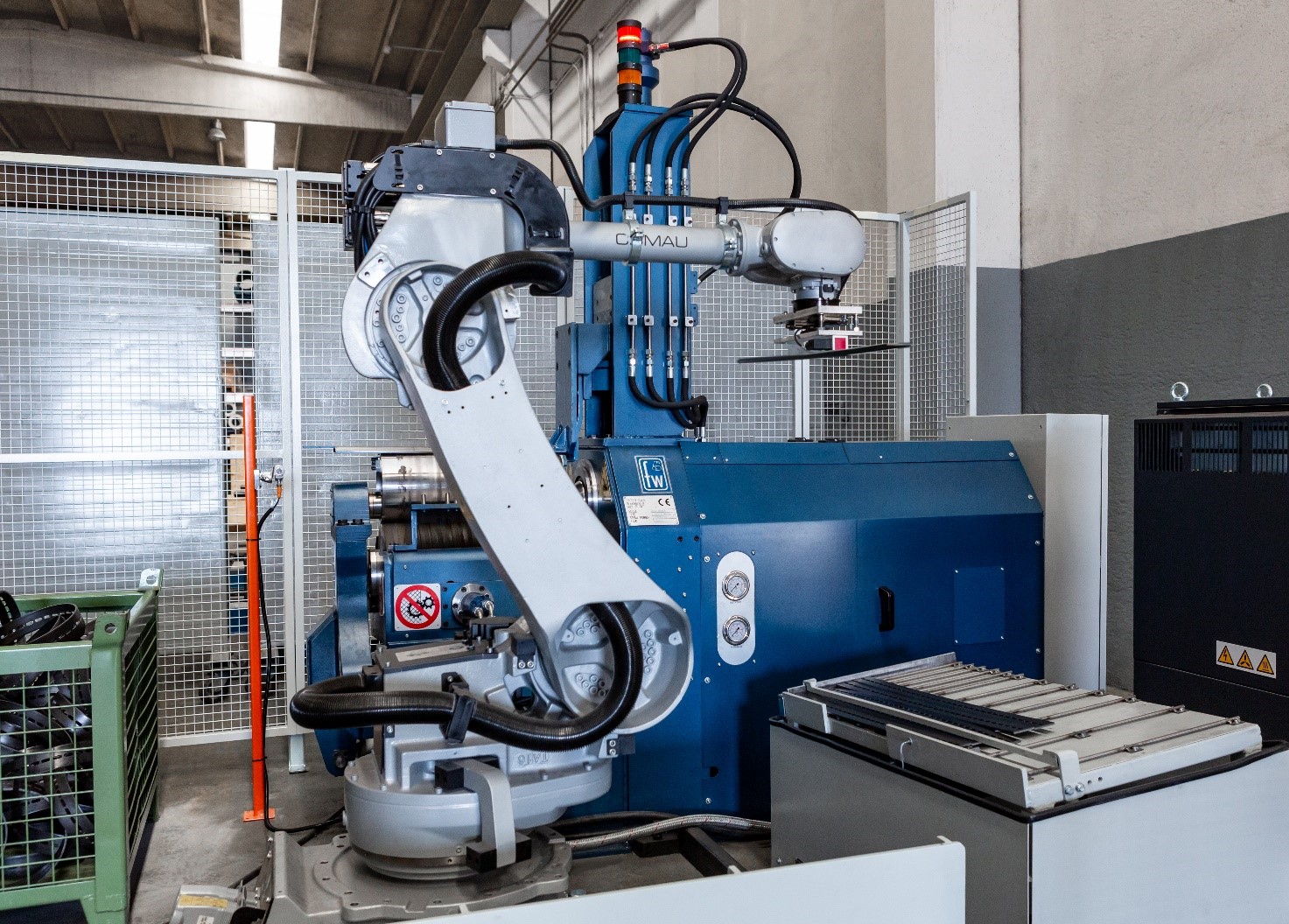 Faccin has always been one step ahead in plate rolling development and it has in its DNA the continuous research of new techniques to satisfy the customer's challenging needs.
When a customer specialized in series production of rolled parts for the Automotive Industry came to Faccin with the need of a special solution to produce thousands of thin and narrow parts per day, difficult to handle and roll, with maximum repeatability and minimum workmanship costs, the Faccin engineers proposed a tailor-made solution.
For the rolling machine, the key was to use the renowned HCU machine, 2 rolls Fast Plate Roll that thanks to its urethane roll can roll parts with total pre-bending in one pass and with no flat.
For the handling, the Faccin engineers decided to combine the HCU Fast Plate Roll with a Hi-tech 6 axes anthropomorphic Robot, a solution appreciated by the customer for its versatility and automation.
The integration was not a problem thanks to the latest electronic technology on board of the HCU machines and the result has been greater than expected: high productivity, no operator needed, and the highest production quality testified by an extremely high OEE percentage on a machine working 24/7.